Back
How to Start Collaborating with an Animation Studio?
Basics
Gosia Kucharska
15.05.2022
So you'd like to order your first animated video? Great, here's what you should do.
Imagine that you're ordering a tailor-made suit. You need to give the tailor a lot of information – your measurements, the fabric you'd like to use, the design of your suit, and many other things.
The same goes for ordering an animated video.
To kick-start your animation project, you will need to write a good brief. Don't assume that people on the other side will know what you have in mind.
Explain your product or service, write down the essentials of your brand and company, and present your target audience. That's how the animation studio will know how to develop a video that matches your business objectives.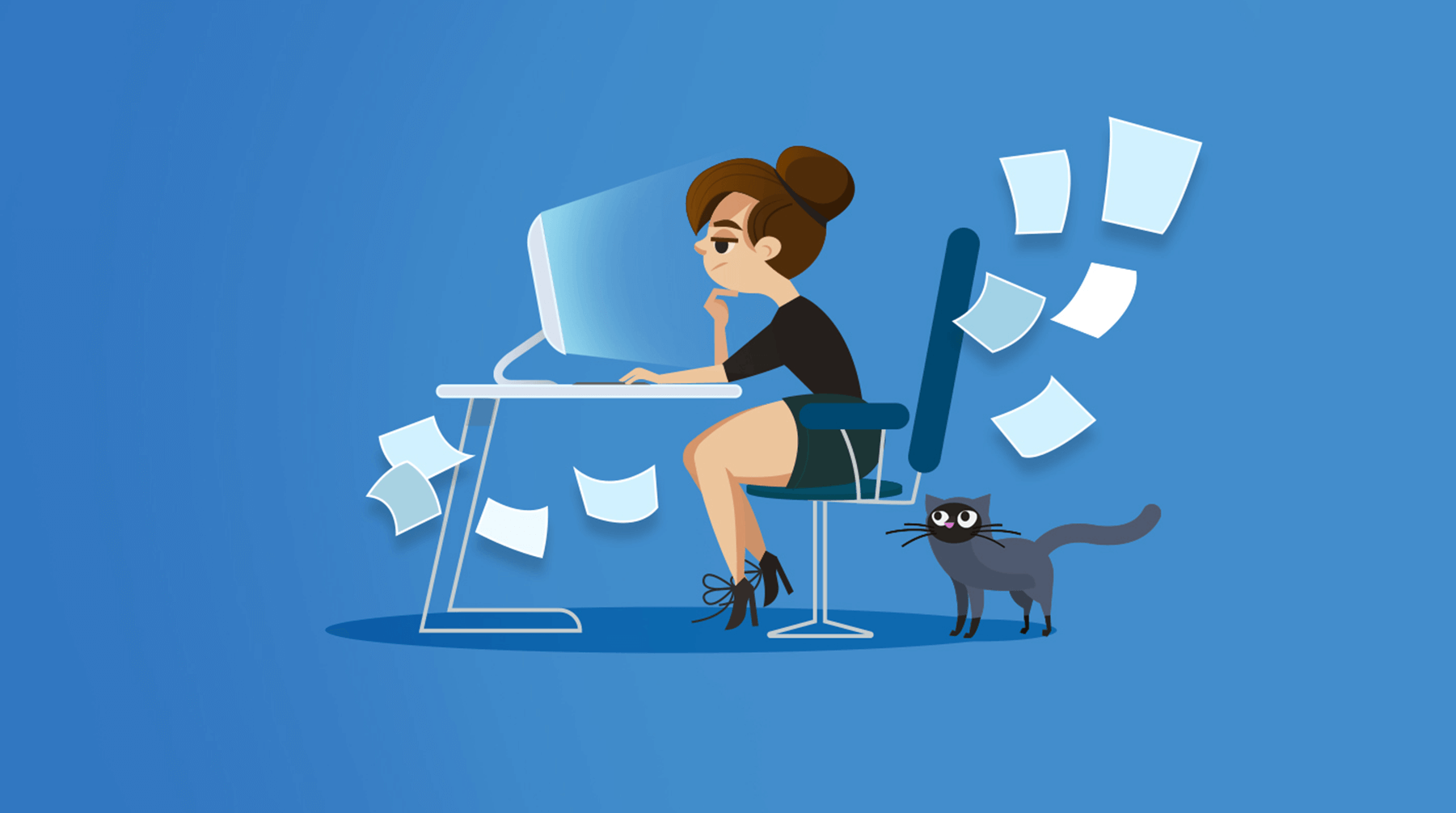 To kick-start your animation project, you will need to write a good brief.
Here is a detailed guide to help you write a good brief for an animation studio.
1. Define your goal
Your brief needs to clearly state the video's purpose. Let the animation studio know how you intend to use this video and what is your target audience. Your brief should also make it clear how you define the video campaign as successful.
Tell the animation studio what you are planning to achieve with the video and what you hope will happen once the video is finished and live.

It is smart to also establish a metric that will measure the success of the video once it is released. That could be the number of views to your website or the video's click-through rate.
2. Tell something more about your target audience
The animation studio needs to have a full understanding of the audience on a receiving end of your project.
Focus on one primary segment of your audience per one video. You can define a secondary or tertiary audience as well.

Animation producers could also use an example of your customer. Create your audience member's profile that perfectly captures the essential characteristic of your target audience or its segments. Tell the studio where most of your customers come from, what is their age, gender, occupation, and others. But don't limit yourself to demographic data - providing the studio with a description of their lifestyle might be even more valuable and effective.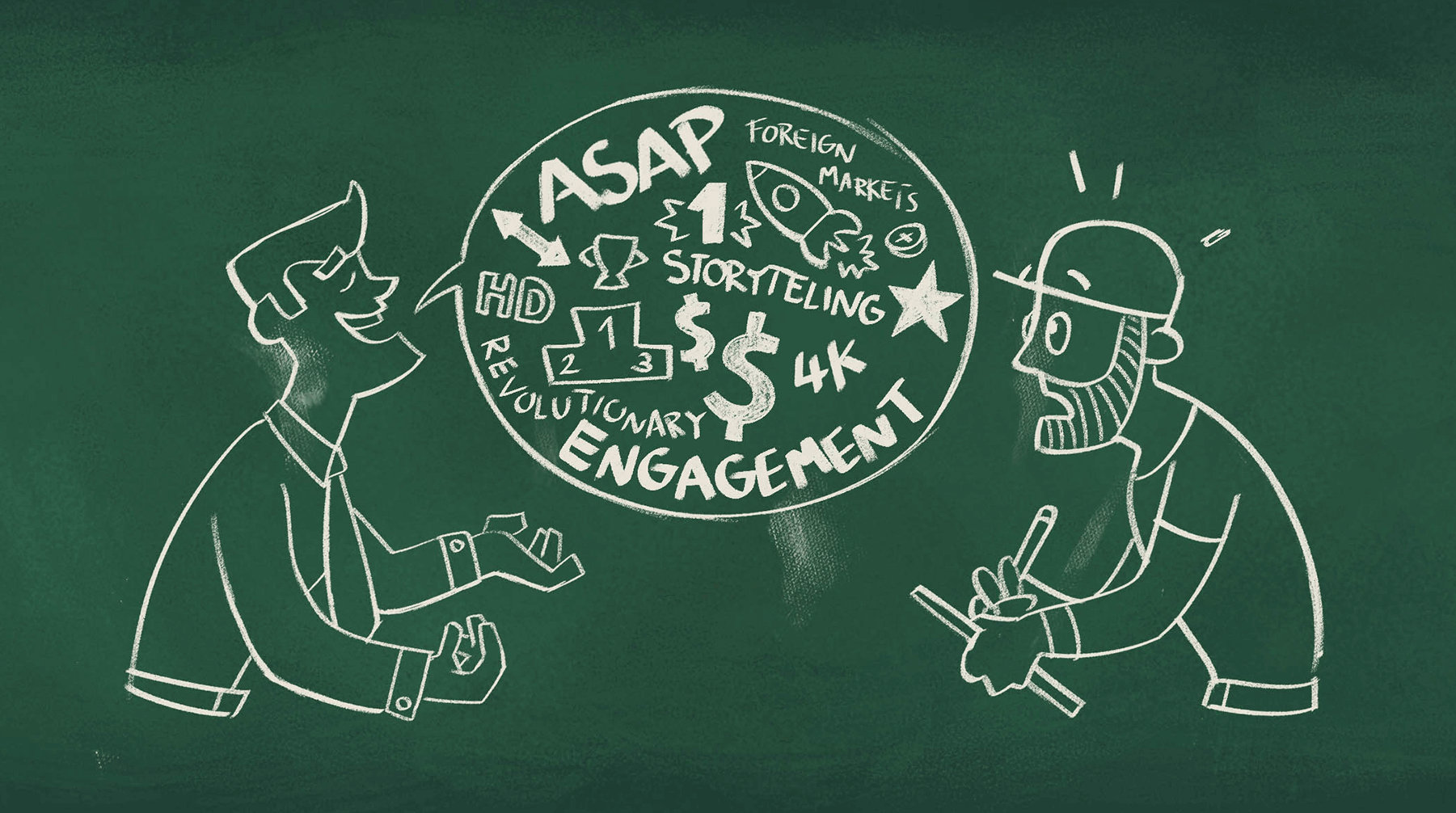 Tell the studio where most of your customers come from, what is their age, gender, occupation and others
3. Make your selling point clear
The core message of your animation project needs to clearly communicate its benefits for viewers. "What's in it for me?" - that is the question your target will be asking. And the answer should land in your brief.
Describe these benefits clearly, and you can be sure that your message is not only understood, but also that the viewers of your video act upon it.
Define one key message per audience. If you present more than one message, your brief will be confusing. Your animation project might feature too much information and that could be a sign that you need to produce more than one video.
Present the key benefits of your product and why customers should buy it. Marketers call these arguments Reason-to-Believe or Reason-Why. It's a good idea to show the animation studio the emotional or rational arguments that stand behind your offer.
4. What is your budget?
At this stage, you should have a budget allocated for your animation project. That gives the animation studio an idea about the scope of your video. Consult with a production partner that you trust to develop a realistic budget for your project.
The good thing about animation studios is that they can be flexible and tell a single message in many different ways that suit different budgets. If your budget is flexible, you can count on studios to provide you with selection of different options.
5. Video narration and style
Your brief should also point to the preferred narration and style of your video. This information will help the animation studio develop an accurate quote for your video. For instance, professional voice over costs can vary depending on your target format (TV or Web).
To ensure that the animation studio knows how to define the style of your video, find visual references to styles that you like. Be as specific as you can.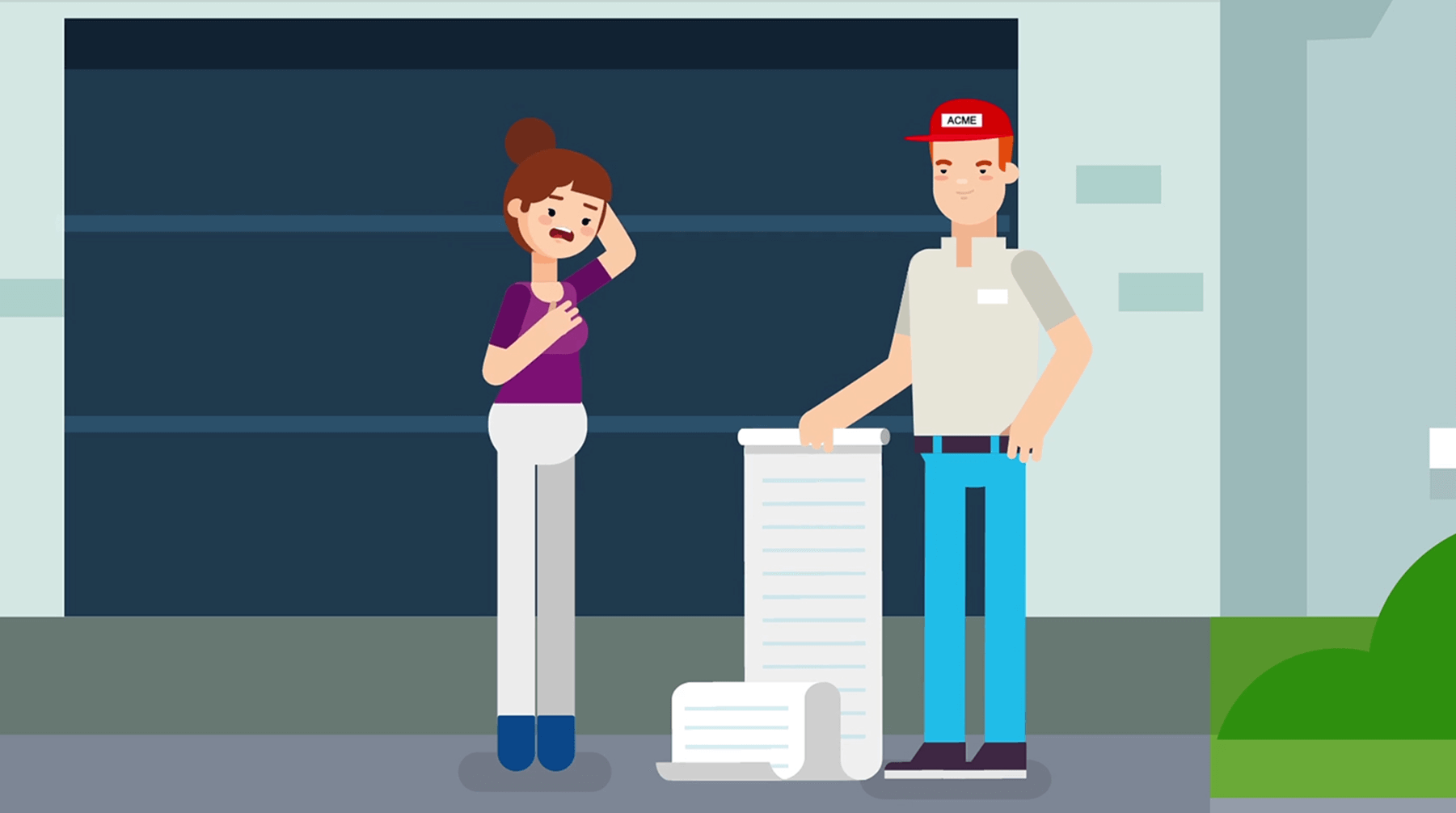 If you have any specific delivery requirements, you should mention them at this point as well. Consider the languages, resolutions, or file formats that relate to your delivery needs.
Find visual references to styles that you like. Be as specific as you can
6. Provide examples of animations you like and dislike
It is a good idea to let the animation producers know about your competitors and their video marketing campaigns. Provide the studio with examples of videos you like or dislike.
That is how the animation studio can learn what their video will be up against and how to create something that helps your brand to stand out from the crowd. You will be giving producers a clear idea of the kind of video quality you're looking for.
7. How will the video be distributed?
You brief should also include information about the location of the video (website, email campaign, trade show etc.). The animation's placement will determine its format. Different platforms have different length limits. Aspect ratios can vary as well.
Good marketing animations should be platform-specific and contextual. That is why you need to produce your video with the platform already in mind.
Your call-to-action should be contextual as well. What is the point of asking your target to visit your website if the video is already hosted on your website?
8. Define the deadline
Finally, you should let the animation studio know what is the deadline for your project. That way, the team can develop a realistic project timeline that ensures the delivery of the product on time.
Remember that the more people are involved in the production, the more time it will take to ensure that all the key stakeholders are around to provide immediate feedback
Key takeaway
A good brief can make or break your animation project.
Follow these steps and you will be on your way to writing a brief that helps the animation studio realise your vision.

But remember that your brief is only the beginning of your animation project. The animation studio will go over your brief and possibly change some of its aspects to make sure that you get the best animated video for your brand.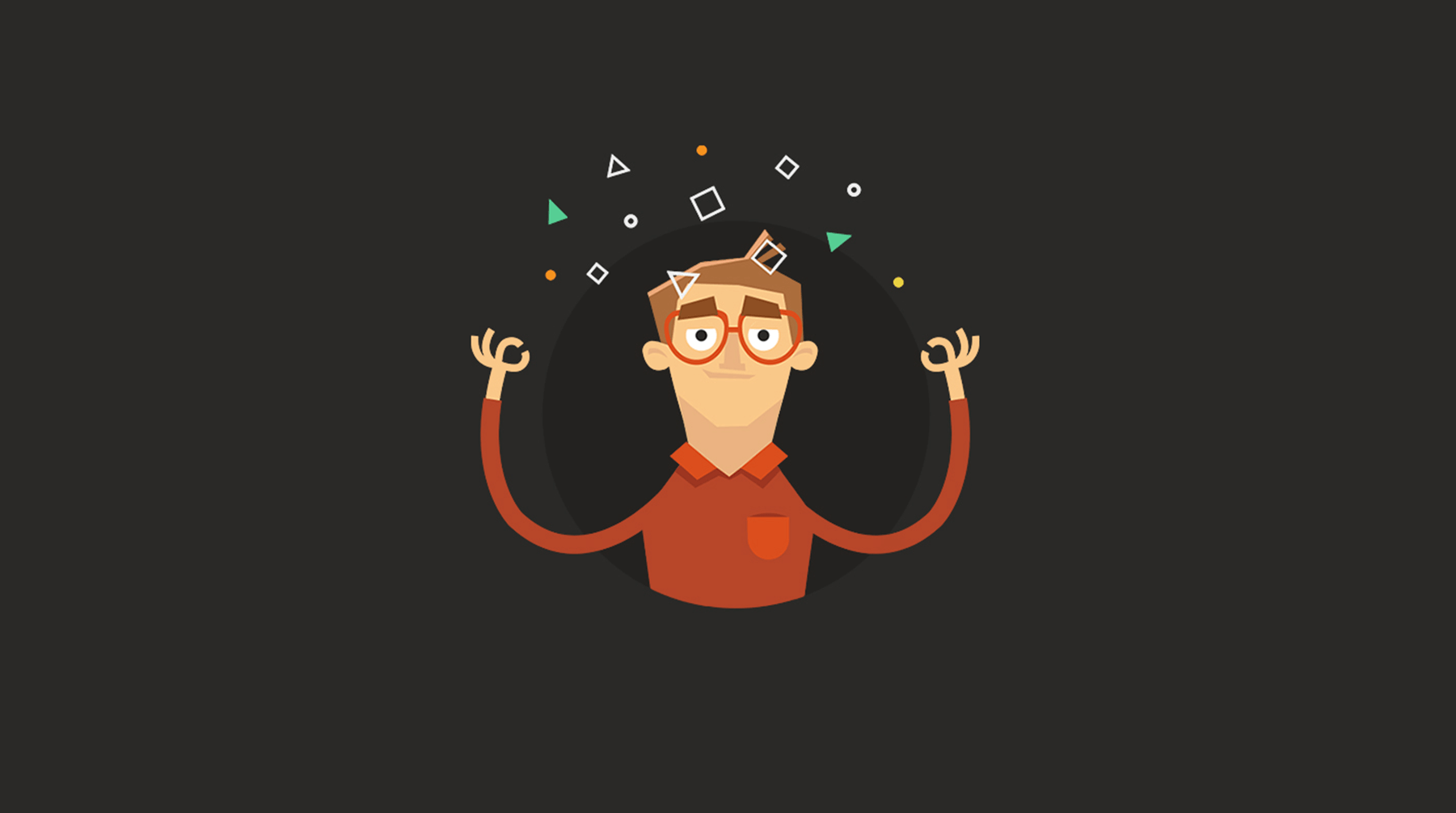 A good brief can make or break your animation project!
About the author
Gosia Kucharska
Client Relation Director
Enter your email address:
Read more articles
How to Start Collaborating with an Animation Studio?