Training Video Production
From employee training videos to product demo videos and educational videos, animated video content can help you get your message across and inform, inspire, and educate viewers to become the best version of themselves.
At Pigeon Studio, we'll use our experience and creativity to produce training videos of unparalleled quality, with eye-catching animation, compelling narratives and tailored to the needs of your brand in every detail.
Benefits You Can Expect From Corporate Training Videos
Stories seem to be the most effective way to gain new knowledge. Video is often described as the world's most powerful means of communication. Merging the two together and creating animated training videos is the optimal way to make sure that your message will not only reach your target audience but will be noticed, understood, and remembered as well. Don't settle for bland video content, choose animation and create engaging and easy-to-understand corporate training videos!
Here at Pigeon Studio, we take great pride in the quality of our training videos. Take a closer look at some benefits you can expect from working with our video production company.

Videos Are More Engaging and Easier to Understand Than Text

The problem with most corporate video training is that it is fairly monotonous, which makes it difficult to engage with Training video productions and their viewership are on the rise, so making such videos a part of your training program will ensure high engagement. Using video training instead of text is an easy step you can take to guarantee significantly higher knowledge retention and, in the long run, reduce costs by increasing training effectiveness.

Animated Training Videos That Are Original and Inspire Action

The problem with most corporate training videos is that they are fairly monotonous, which makes it difficult to engage with the content. Fortunately, a creative, inspiring animation should be enough to make your audience remember the knowledge included in your training videos. You can use memorable storylines and practical examples to make your content even more compelling.

We Will Follow Your Training Objectives and Goals

As a professional corporate training video production company, we understand the importance of matching the style and tone of training videos to your target audience. Our team will focus on the information you want to get across and create a video that keeps the message front and center. Whether you're interested in producing safety training videos, product explainer videos, or educational videos, Pigeon Studio will deliver the right type of animated content to match the subject matter and the way the videos will be consumed.

Save Time and Make Information Easily Available

Video training is a great alternative to in-person meetings, which lets your more experienced team members focus on other tasks while informing new hires of everything they need to know. Employee training videos can facilitate the onboarding process and become a useful source of information for all your employees.

You can also greatly reduce support calls by creating instructional videos with answers to your customers' most common questions.

Training Video Production Is a Stress-Free Process With Pigeon Studio

Customer satisfaction is our main priority. We will work closely with you at every stage of the project to make sure that you're happy with the direction we take and transfer your vision to the screen as accurately as possible. Our animation experts have extensive experience in creating training videos, so you can count on a smooth and straightforward process from the initial idea to the finished video.

If you want to learn more about our corporate training video production services, contact us directly. We'll be more than happy to answer all of your questions.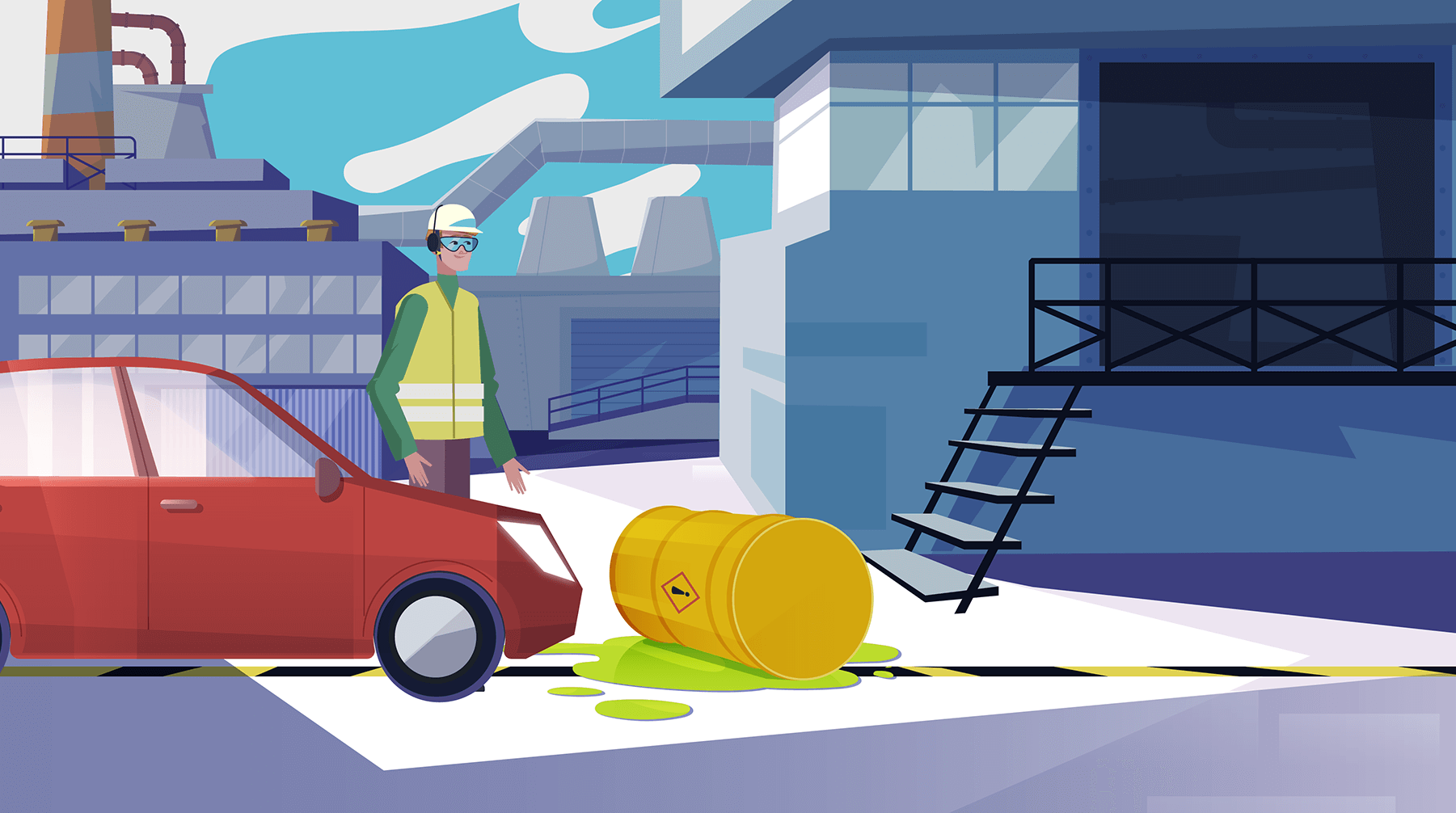 Something just right for your business
Need one already?
Pigeon Studio will deliver the right type of instructional, animated content to match the subject matter and the way the videos will be consumed.
Animation - the Best Way to Make Learning Easy
Animation is a natural fit for corporate training videos, as it educates and entertains at the same time. It is a crucial tool to push your team to expand their horizons, acquire new skills, and update their knowledge to become a well-informed group equipped with all the necessary information and tools to successfully grow your business.

Animated training videos are an effective method of simplifying advanced concepts. Such videos should result in In the case of training videos aimed at customers, animation allows you to provide top-quality video training that improves customer service and experience. Explain your products and services, or spread your message with educational video content tailored to your communication channels and increase brand awareness and loyalty.

Animated training videos are an effective method of simplifying advanced concepts. Short, creative animated training videos can result, e.g., in improved productivity and a significant reduction in support calls or even product returns. Businesses across all industries, from IT to healthcare and e-commerce companies, can greatly benefit from implementing such videos in their internal communication and marketing strategies.
The Phases of Training Video Production
Pigeon Studio has already established processes to deliver high-quality animation that will help you educate your audience. Our company's video production typically follows a step-by-step process:

Pre-production:
1. Kick-off call - we'll talk about your company's goals and the message you want to spread with our animation.
2. Writing the script.
3. Creating the storyboard.

Production:
1. The creation of illustrations, which will be the base for the entire corporate video.
2. Producing animation and smooth transition.

Post-production:
1. Sound - making sure your story is heard loud and clear.
2. Final optimisation when it comes to both animation and sound.

If you have any questions regarding our process of creating corporate training videos, don't hesitate to reach out to us. Our team will be happy to explain our services in detail and help you find the best video marketing solutions for your business!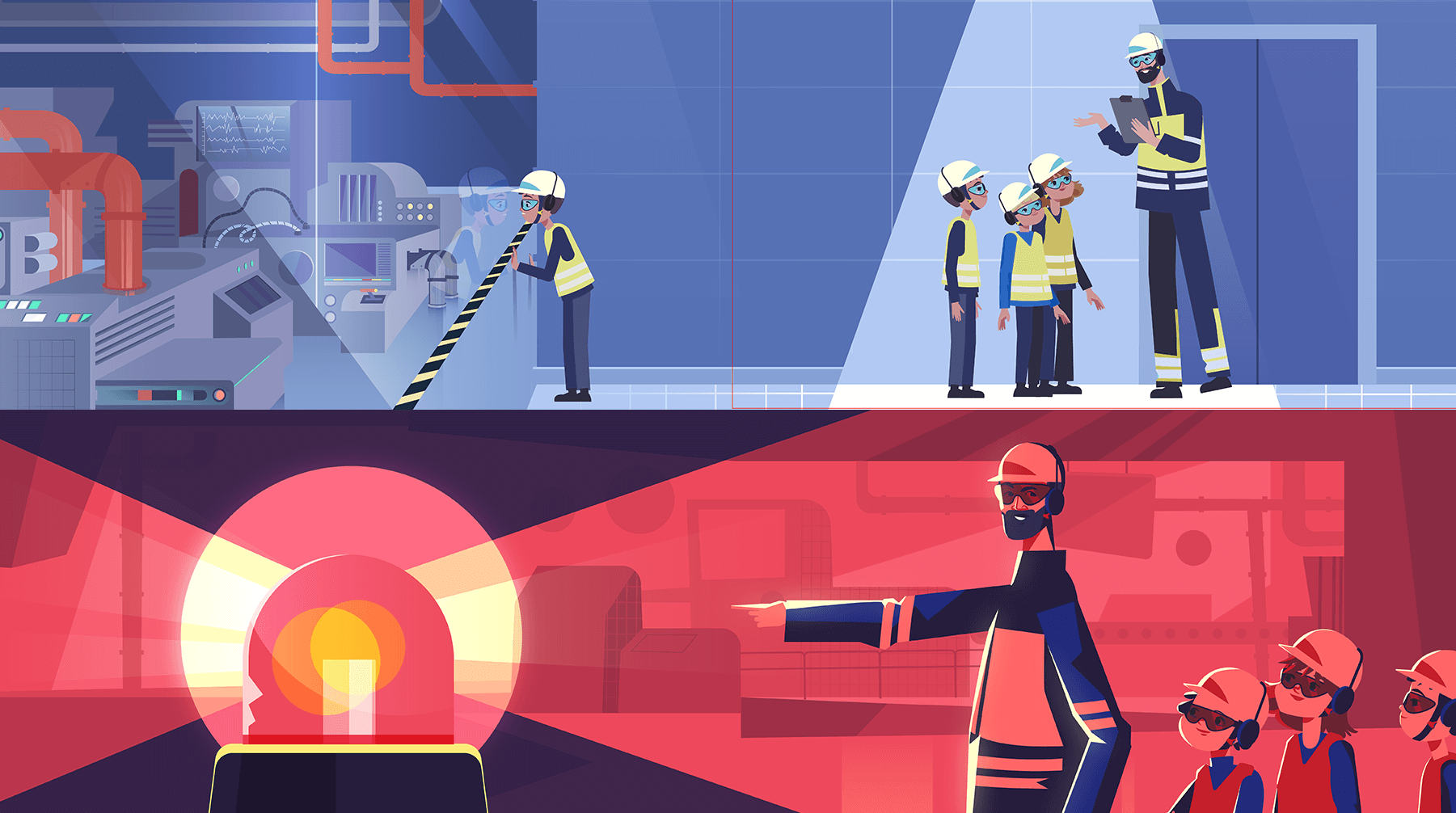 Training Video Production - Frequently Asked Questions
What is Training Video Production?
What do I need to do to get started with Training Video Production?
How much will my Training Video cost to make?
Will I have any input on the edit?
Do you provide scripts, or do I have to provide them?
Is it possible to update my Training Video in the future?
What should a Training Video include?
What's the process of Training Video Production?
What kind of businesses do you work with?
Can you help us distribute the video once it's produced?
Can you create videos in different languages or for different cultures?
What are the benefits of using Training Videos?
Why should I work with a Training Video Production Company?
How long does it take to produce a Training Video?
How long should my Training Video be?
How much input do you need from me?
How many rounds of amends do I get?
Is it possible to update my Training Video in the future?
What makes a Training Video effective?
How can we measure the success of our Training Video?
Who owns the copyright in a Training Video Production?
What measures do you take for data security and confidentiality?
Who Can Benefit From Investing in Training Videos?