Finance & FinTech Animation
Our innovative solutions help finance and fintech companies simplify complex concepts and connect with their audience in a visually engaging manner.
Welcome to Pigeon Studio, a leading animation studio with nearly a decade of experience and a creative portfolio measured in hundreds of hours. We specialize in translating brands, products, and ideas into captivating and impactful content, including finance animation and financial animation videos. Our innovative solutions help finance and fintech companies simplify complex concepts and connect with their audience in a visually engaging manner.
Benefits of Finance & FinTech Animation Videos
Finance and fintech animation videos offer numerous benefits, including:

- Simplifying complex financial concepts: Through animation, we can distill complicated ideas into digestible and visually appealing content, making it easier for audiences to understand.

- Boosting audience engagement: Animated videos capture the viewer's attention and keep them engaged, increasing - the likelihood of message retention.

- Enhancing brand awareness: Custom animation helps convey your brand's unique personality and strengthens your brand identity.

- Strengthening customer trust: Quality animations can demonstrate your expertise in the finance and fintech sectors, building credibility and trust among your audience.

- Increasing conversion rates: Engaging animations can help drive leads, generate interest, and ultimately increase sales.
Studio Pigeon's Finance & FinTech Animation Services
We offer a wide range of finance and fintech animation services to meet the unique needs of our clients:

1. Custom Finance Animation Videos: We create tailor-made animation videos that effectively convey your message to your target audience.

2. Financial Explainer Videos: Our explainer videos help educate your audience about your products or services, empowering them to make informed decisions.

3. Infographics and Motion Graphics for Finance and Fintech: We transform data and statistics into visually appealing and engaging motion graphics and infographics.
Our Process
Our comprehensive process ensures the successful delivery of your finance and fintech animation projects:

- Discovery & Research: We begin by understanding your goals, requirements, and target audience to create a strong foundation for the project.

- Scriptwriting & Storyboarding: Our team crafts a compelling script and creates a visual representation of the video through storyboarding.

- Design & Animation: We develop a unique design style and bring the storyboard to life with captivating animations.

- Voiceover & Sound Design: We source professional voice actors and compose original music and sound effects to enhance your video's impact.

- Final Delivery: After ensuring your complete satisfaction, we deliver the final video in your desired format.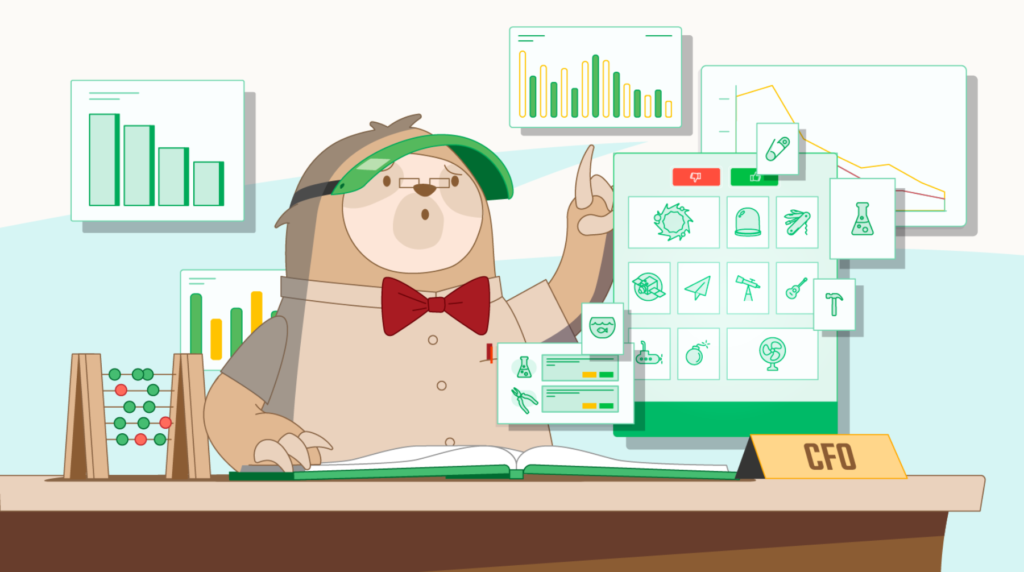 Finance & FinTech Animation Portfolio
We invite you to explore our diverse selection of finance and fintech animation projects. Our portfolio showcases our commitment to quality, creativity, and client satisfaction. You'll also find testimonials from our satisfied clients and a list of awards and recognition we have received.
Get Started with Pigeon Studio
Ready to bring your finance or fintech project to life? Contact us for a meeting, and let's discuss how we can create captivating and impactful animation videos that resonate with your audience.
Frequently Asked Questions (FAQs)
We understand that you may have questions about our finance and fintech animation services. Below are frequently asked questions and answers to help you get a better understanding of our offerings.

What types of finance and financial animation projects do you work on?

We work on a wide range of projects, including custom finance animation videos, financial explainer videos, infographics, and motion graphics for finance and fintech companies. Our versatile services cater to banks, investment firms, financial advisors, cryptocurrency platforms, and other businesses in the finance industry.

How long does it typically take to complete a finance or financial animation project?

The timeline for completing a finance or financial animation project depends on the complexity, length, and specific requirements of the project. On average, it can take anywhere from 6-8 weeks to complete a project. However, we always strive to work within our clients' deadlines and provide accurate time estimates during the initial call.