Explainer Video
Creating a unique, custom explainer video production that helps you connect with your audience. Studio Pigeon has the ability to simplify complex ideas and make people engage with content.
Reasons Why You Should Consider Animated Explainer Videos
Pigeon is an animation studio that creates engaging stories for cinema, broadcast, and the web with a strong emphasis on an animated explainer video and short materials that help your audience understand complex ideas in a simple and meaningful way.

Their aim is to describe your products or services in a way that will resonate with your potential clients, and introduce your solution, as the best solution to a given problem.

This type of video has massive potential to increase conversions, drive sales, and generate leads. You can also count on better brand awareness, as animated explainer video production tends to be highly memorable, and video, in general, is one of the most powerful means of communication in the digital age.
Something just right for your business
Need one already?
Here at Pigeon Studio, we have a lot of experience in explainer video production and take pride in our projects. Take a closer look at some benefits you can expect from cooperation with our company.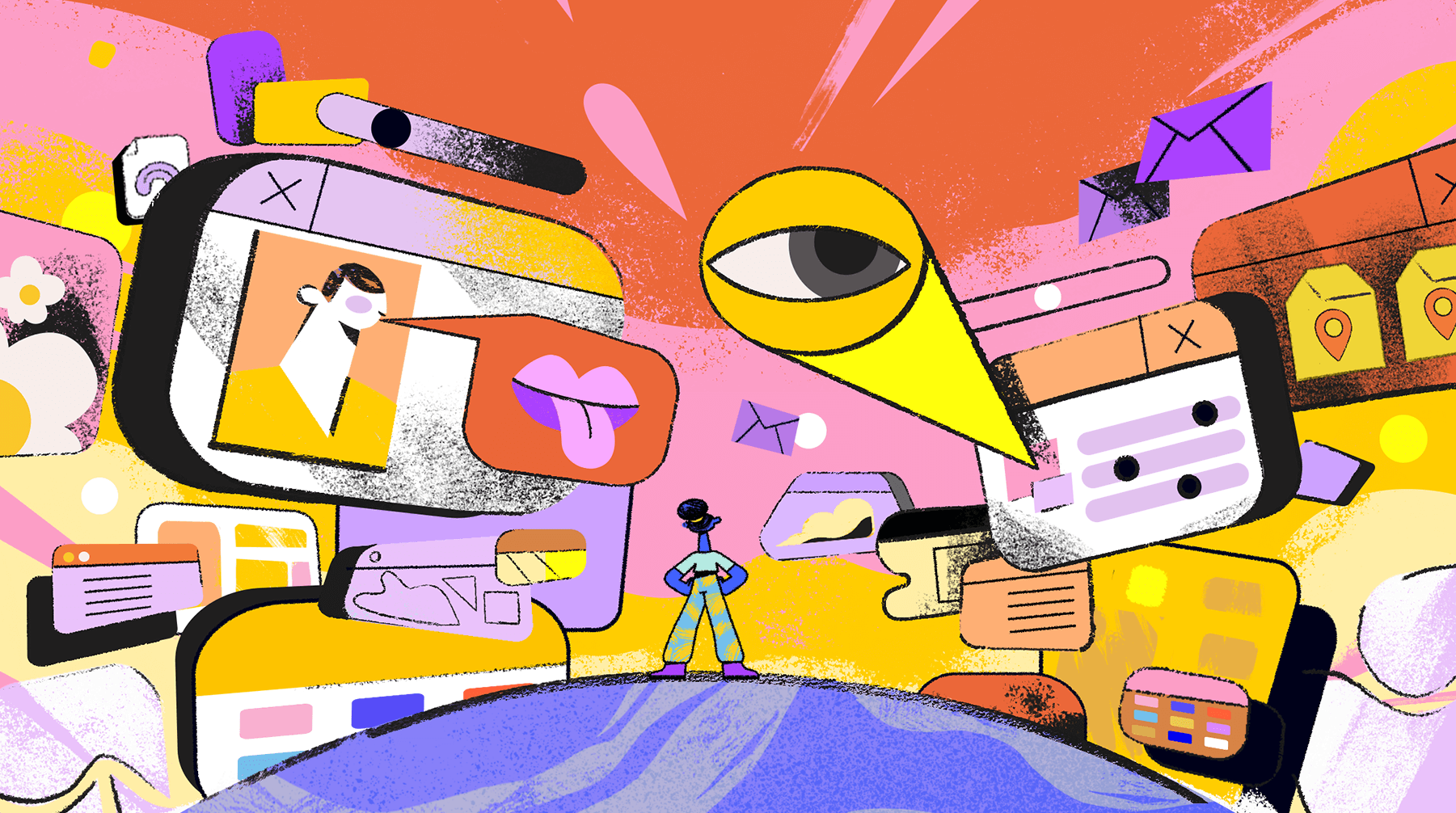 The type of animation explainer that will be the best fit for your company. Pigeon Studio is capable of creating explainer video campaigns in a variety of styles. Choose from cartoon explainer videos, character animation, or a motion design.

An explainer video that is highly targeted and branded. Our team of dedicated animation experts are able to tailor the message of your company's identity to the audience's needs and ensure a successful campaign. We will make sure that the final video product conveys your story.
Animation Explainer - Video Tool that Brings a lot of Benefits
Explainer videos are an excellent way to educate your audience and make them take action to support the message inside and eventually buy from your business.

If your product or service is more sophisticated than the competition's, you might want to spread the word about your complex idea in a simple way.

Animation is more likely to get noticed as it is more impactful and resonates well with all kinds of audiences. Selecting animated explainer videos simply increases your chances of being understood.
Explainer Video Services - Frequently Asked Questions
What is Explainer Video Production?
What are the benefits of using Explainer Video Animation for marketing?
What do I need to do to get started with Explainer Video?
Why should I work with an Animated Video Production Company?
How much will my Explainer Video cost to make?
How long does it take to produce an Explainer Video?
How long should my Explainer Video be?
Will I have any input on the edit?
How much input do you need from me?
Do you provide scripts, or do I have to provide them?
How many rounds of amends do I get?
Is it possible to update my Explainer Video in the future?
What should an Explainer Video include?
What makes an Explainer Video effective?
What's the process of Explainer Video Production?
Can we have input into the creative process?
What kind of businesses do you work with?
How do you ensure the video aligns with our brand?
How much does it cost to make an animated explainer video?
How long does an explainer video production take?
Do you have examples of past work that we can view?