Back
How to Make a Motion Graphic Video
Basics
From movies to advertisements and video games, motion graphics are heavily relied on in many industries, companies, and organizations. They are an excellent way to project a premium image, capture your clients' attention, or entertain them. This wide breadth of advantages is why motion graphics are becoming increasingly popular.
Due to the recent explosion in its popularity, many people from across various industries have a single question on their mind: How do you create motion graphics? This is a difficult question to answer, but in this article, we'll teach you everything you need to know and go over each step of creating a motion graphics video.
First Step: Defining the Scope of the Project and Laying Out Requirements
Before you take any other step, you must first determine the exact scope of the project. What's the purpose of motion graphics? What's your budget? What are your target demographics? These are all key questions you need to answer.
#4 Steps to Determine the Projects Scope
Determining the scope of a motion graphics video can be complicated, and if you're new to the process, you might not know where to begin. Thankfully, if you take a segmented approach to the issue, you can get it right. Follow these four steps to properly define the scope of the project.
#1 define your goals
Identifying the final products, often known as the "deliverables," is the first stage in determining the scope of the project. You must be very clear about the goals you have for this project. What do you want to achieve? This is the key question you want to answer here.
#2 identify project expectations
Establishing project expectations is crucial. Understanding and outlining both your target audience's and your own team's expectations is a key part of this process. At this stage, you should ask a few key questions: What kind of motion graphics video will meet our potential clients' expectations? Which style of animation do they like? What branding expectation does our company have?
#3 Consider Potential OBSTACLES
Finding the project limitations is one of the last and most crucial stages in identifying the project's scope. Just as crucial as determining a project's goals is understanding its constraints. This can reduce problems, delays, and resource misallocation that might arise during the execution of the project.
#4 Consider the Resouces Required
What is the estimated cost of the project? What tools and software programs are required? How much time will the project take? Do you have the necessary skills to create the motion graphics video yourself or should you outsource it? These are the key questions you need to ask yourself at this stage.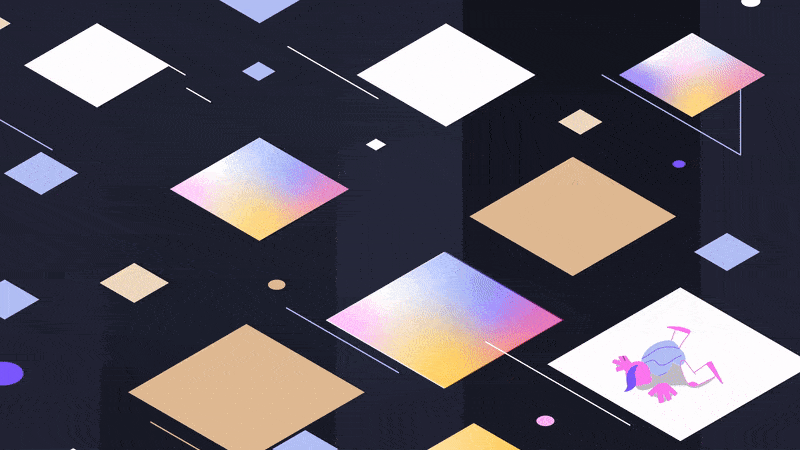 Types of Motion Graphics
There are many types of motion graphics, and each has its unique requirements, aesthetics, and functions. We'll go over the most prominent types below:
Animated logos: Animated logos are trendy, and they are widely used in websites, apps, and even ads. Animated logos help companies grab the attention of potential clients and make their brands more recognizable.
Animated graphic loops: These are short, simplistic loops that repeat repeatedly. They are popular and widely used to give static content life. If you want to make a website appear professional and unique, this is a good choice.
Animated explainer videos: Whether it is an ad, the introduction of a new product or service, or a video to inform your potential clients on a subject, animated explainer videos are an excellent tool to inform and build your brand at the same time.
Product animations: The way you introduce products to potential clients is very important. The very first few seconds it takes to form an initial impression can be pivotal in how many units you sell, and this is why product animations that introduce and present products are deeply popular.
Animated typography: although animated text might not seem flashy enough, they are still widely used in ads, apps, websites, and more. They are extremely versatile, and companies rely on them for a variety of reasons — this is because they are catchy, make viewers pay attention, and easily get your message across.
UI/UX animations: you can truly bring a UI to life by carefully and judiciously creating animations for various elements on the UI. This is a powerful use of motion graphics.
These are just some of the endless types of motion graphics. Each one has its unique advantages, style, and requirement, and after you decide which type of motion graphics video you want to create can you decide on other aspects of the project.
Second Step: Choosing the Right Tools and Motion Graphics Software for the Job
After determining the type of motion graphics you want to create and outlining the scope of the project, it is time to choose the tools that will help you create the animation. Motion graphics, today, heavily rely on digital software programs, and there are many to choose from. Below, we'll go over some of the most prominent tools out there animators use to to create ads, movies, and short clips.
#1 Photoshop
Photoshop doesn't need any introductions. Anyone familiar with graphic design has used it at least once, and the term itself has become a verb to describe altered and edited photos and videos.
Photoshop has many functions and features that can help create motion graphics: it utilizes whiteboards for design, edits storyboards, produces GIF animations, and more. Adobe Photoshop is both functional and adaptable. When it comes to producing textures or modifying pictures, this tool is essential for every motion graphic designer or animator.
Although Photoshop itself is rarely used to assemble the motion graphics videos, themselves, they remain an essential tool to generate new design elements and assets for animated graphics projects.
#2 Moho Pro
Animators looking to create 2D animations definitely need to check out Moho Pro. A vector-based application, Moho Pro allows designers, animators, and marketing teams create high-fidelity animations.
The key selling point of Moho Pro is ranges of tools and functions it offers. It is often a one-in-all package that animators can rely on in their projects. This minimizes the need to rely on other software during certain stages of the project and all the issues that come with it.
#3 Cinema 4D
We can't forget about 3D motion graphics. The majority of motion designers choose to work using Cinema 4D. You could probably sit down right now, watch a tutorial on YouTube, and create an animated video using Cinema 4D. The program is user-friendly. Motion graphics professionals frequently utilize Cinema 4D for modeling, animation, and special effects.
Creators have access to a variety of potent tools in the Cinema 4D MoGraph toolbox that makes it simple to produce anything from animated logos to abstract effects. With only a few easy clicks, an animator can extrude text, introduce motion, or add a variety of different effects. And thanks to its simple workflow and flawless interoperability, it is really easy to integrate Cinema 4D into an animation project.
#4 Blender
One of the top open-source and free 3d modeling tools for building 3D motion graphics, Blender is used by many artists, animation studios, and advertisers. The program offers a complete pipeline that includes modeling, animation, simulation, rendering, composition, motion tracking, video editing, and 2d animation. This makes it a complete package animators can rely on to create animated videos.
Although Blender is difficult to learn and master, it remains a potent tool in the hands of graphic designers. From its customization options to its cutting-edge HDR support and animation tools, designers can create high-quality animated motion graphics with ease.
All of this using a completely free program. This makes Blender a great program for seasoned designers and those looking to create their first motion graphics video.
#5 Adobe Animate
If you are looking for 2D motion graphics software, you can't pass up Adobe Animate. Another excellent tool from Adobe, Animate offers a wide range of tools that makes it an excellent tool for designers:
Vector brushes that allow animators to create high-quality vector-based animations.
Powerful illustration and animation tools that work equally well for creating animations for both ads and games.
Adobe Animate has seamless integration with other Adobe software, making it an excellent option if you're relying on the Adobe ecosystem.
A powerful timeline that allows easy, seamless editing. This helps both during the creation of the video and during post-production.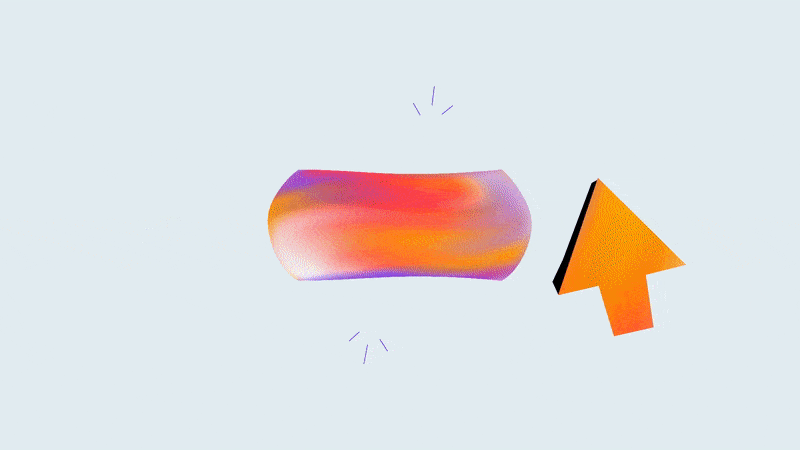 Third Step: Brainstorming, Moodboarding, and Storyboarding
After you choose the tools for the project, it is time to brainstorm and create a rough sketch of the project. At this stage, the project might be merely a basic notion or idea, and you need to turn that idea into a concept and develop that concept into something more substantial.
A tried-and-true creative method for swiftly coming up with fresh ideas is brainstorming. By experimenting with different animation techniques, coming up with new characters and settings, or even changing the animation style, you can iron out the details of the project.
A: Ideas
Ideas form the basis of any motion graphics video. By centering your project around a clear idea, exploring adjacent ones, and making sure to keep to a single theme, you can create something both creative and effective.
What is the main idea or message that your motion graphics video aims to convey? This is where you should start. it can just be a basic concept right now. Begin by exploring the idea and writing down a note that briefly introduces it in one or two phrases.
Next, try to explore adjacent themes and ideas. Consider how you can get across your message, consider the possible animation motifs you can use, potential characters you need to include to bring the motion graphics to life, and even color palettes and themes play a role.
B: Write a Script
A storyboard is not where a motion graphic project should start. A successful project begins with ideas that can be turned into a script. Even though motion graphics are brief, often lasting 30 seconds to 3 minutes, a script is still necessary to outline the conversation or overall message, themes, or plot of the animation.
Though, writing a script for motion graphics video content isn't the same as writing a normal script. You have to be mindful of a few facts:
Be mindful of the word count when you begin writing your script. Although it's tempting to pack as much information into your script as possible, simplicity and clarity are crucial. You don't want information overload.
Keep in mind that one benefit of motion is that it provides you with a variety of methods to convey your message. Motion graphics allow the use of animations, voice acting, and much more. Use all the tools at your disposal to tell your story.
C: Images, Animations, and Sounds
When trying to convey a mood or style, it can often be simpler to do so via the use of a picture or video. After settling on specific themes and styles for the project, it is time to assemble relevant images, videos, audio clips, and graphic assets. Not only can these work as visual and auditory representations of your project, but as things progress, they might serve as the framework for a mood board.
After finding assets, try to group them. Find patterns, group related assets, create common themes, and try to visualize the story you're going to ultimately tell. Many of these assets might end up in the final animation, so you need to proceed with care.
D: Storyboarding
Before you begin bringing a project to life, storyboards are a useful tool for organizing the composition, action, and appearance of it visually. Using a storyboard allows you to envision the entire movie, motion graphics video, ad, etc. in advance.
Storyboarding is an important step for many graphic design teams since it integrates a variety of key aspects of the projects, including pre-production planning, writing, and art. Traditionally, a storyboard would be made using analog sketches, but nowadays, digital tools have made things much simpler.
When creating a storyboard, make sure to emphasize important characters, situations, ideas, and products with animation, color, and annotations. This helps both visualize the project
Fourth Step: Bring Everything Together and Produce the Motion Graphics
Everything we've written about all has led up to this stage: finally producing the animated motion graphics video. If you've been following our guide, by the time you begin animating, everyone should have a very clear understanding of what the project entails, what tools you're going to use, and what assets you're going to utilize to produce the video.
There are some things you need to think about when making motion graphics video content:
Animation style: This goes beyond just fading in and out of scenes; how you go from one point to another affects how unified the narrative is. Moving from point A to point B seamlessly is essential to ensure a motion graphics video feels professional and well put together.
Timing: The pace of your motion graphic may make or break it. People won't "understand" what you're trying to tell them if you jam in too much information in a short period. You'll lose people's interest if the video is too slow, on the other hand. Proper pacing helps retain the viewers' interest. create excitement, and deliver your message.
Voice acting: Much like the other aspects, voice acting can add another dimension to help your story go forward. It may help convey your message, fill in the blanks, and change the narrative's tone. Although not suitable for all kinds of projects, it is still an element you need to keep in mind.
Sound effects & music: Depending on who you're working with, this might be successful or unsuccessful. Some animators think that the other components should speak for themselves. Others consider them to be essential. The secret is to only employ elements that benefit your project and don't detract from the narrative you're attempting to convey. (That holds for everything we've spoken about here.)
Motion Graphics Video FAQ
Which Motion Graphics Software is Best?
Many tools and programs allow you to create a motion graphics video, each with its advantages and disadvantages. The right tools for the job will depend on your requirements, your use cases, and the type of motion graphics video you want to create. Creating a medical animation video will be different than creating an ad. Check out our article. There are many motion graphics software you can choose from, so you shouldn't limit yourself.
What are the Types of Motion Graphics?
There are tens of different types of motion graphics each used for a specific purpose. These include logos, product animations, loops, UI animations, and more. Each one of these types has its unique characteristic. You can learn more about them by checking out our article!
Is It Worth Creating Motion Graphics for Marketing Videos?
Motion graphics are increasingly used in marketing videos. This is because it offers a few advantages: it helps draw more eyes in, it helps make your ads stand out, and it helps build your brand. If you're interested in marketing animation, then you need to check out our services.
Through motion, we translate brands, products, and ideas into captivating and impactful content.
Enter your email address:
Read more articles
How to Make a Motion Graphic Video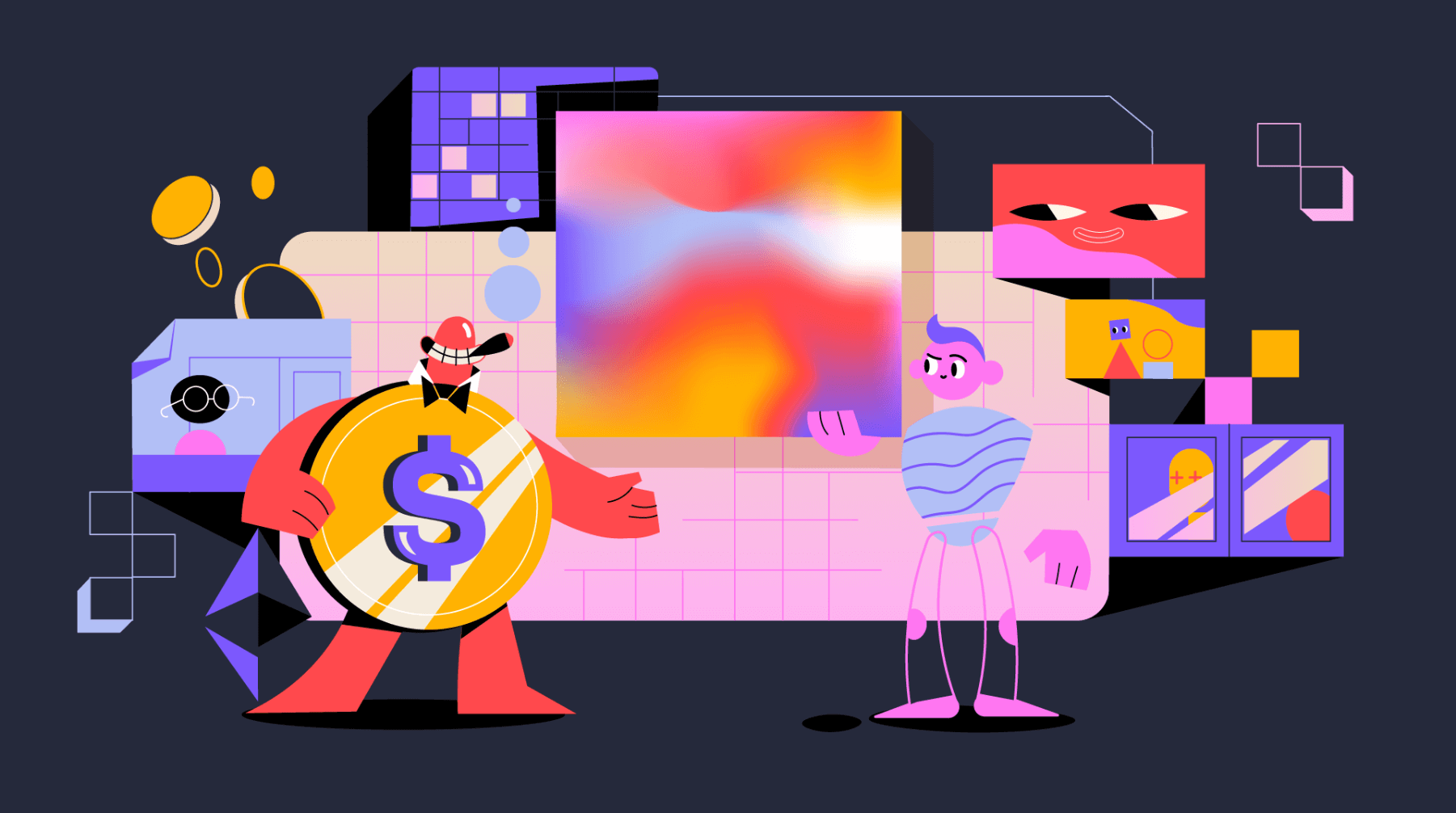 What Is Concept Art?