Back
The goal of the animated video series was to produce content emphasizing the importance and positive impact of cybersecurity initiatives.
The Human-Centered Approach to Cybersecurity
Motion design
Social campaign
The goal of the animated video series was to produce content emphasizing the importance and positive impact of cybersecurity initiatives.
Project Goal
The goal was to encourage non-government organizations and governments to take concrete actions building on the existing good practices.
Our task was to prepare a series of 5 animations, each with a distinct theme such as cybercrime, discrimination, and international cooperation amongst the others.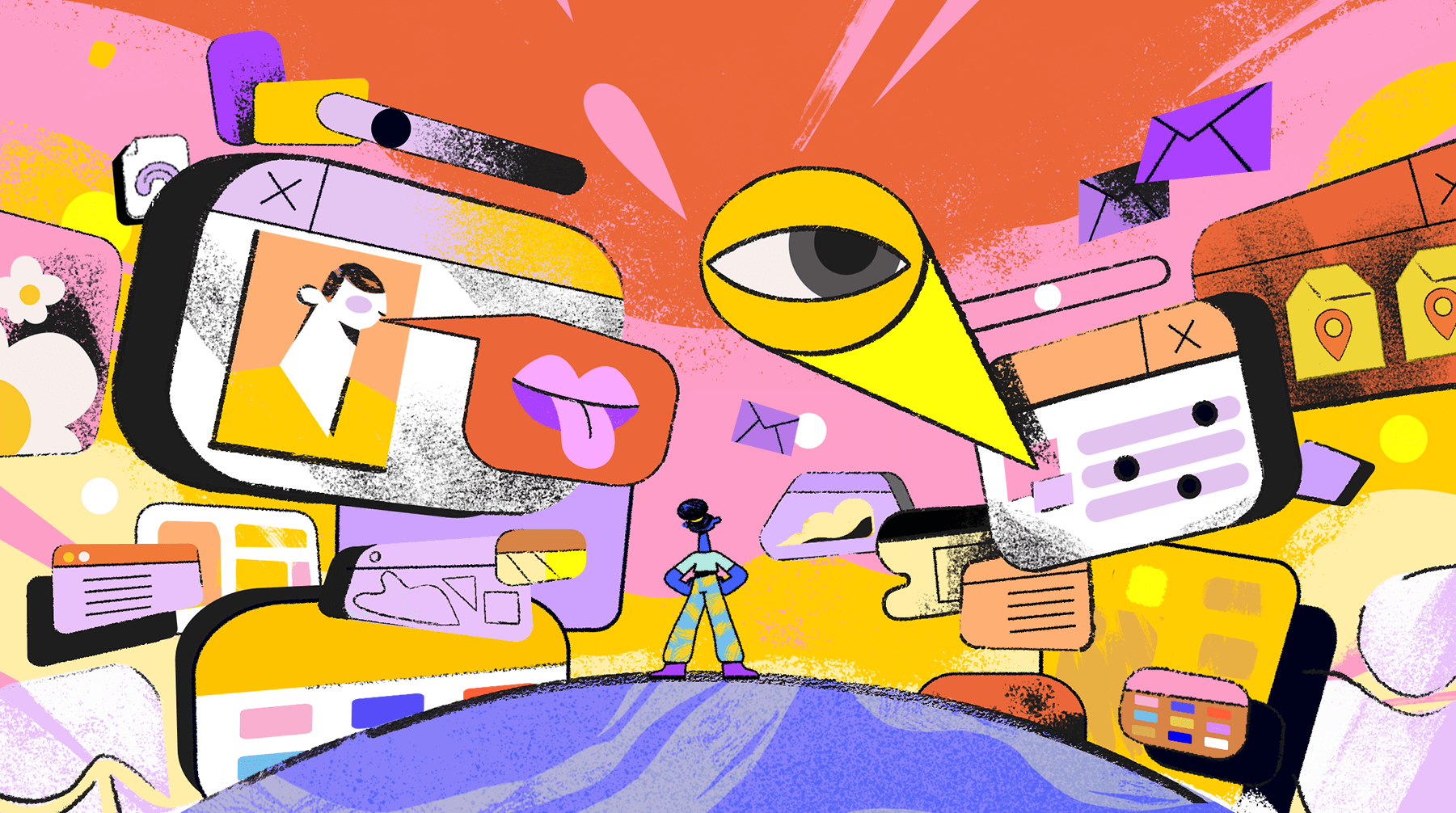 Project Background
The Good Cyber Stories Initiative is a multilateral undertaking by the EU Cyber Direct project with the involvement of Australia, Canada, Chile, Colombia, Estonia, France, Ghana, Mexico, the United Kingdom, and the European Union. It aims to identify and showcase projects that have a positive impact on people's lives and countries' policies, and that creates an overall positive environment.
We thoroughly enjoyed participating in the GCS 2020 project and were therefore more than happy when the EU Cyber Direct sought to continue our positive working relationship and asked us to create animations for the 2021 edition!
Characters
We wanted to create a concept with people at the centre. We told the stories from the perspective of a human being and their relations with cyberspace, to captivate the viewers imagination and showcase the possibilities.
We opted for simplified characters, with proportions highlighting their character traits. When looking for references to create a character design, we were inspired by artistic trends such as cubism and expressionism. In these trends, the simplified composition and geometry of characters rejects anatomical correctness, instead emphasizing abstract colors and a style aimed at being relatable in many different markets.
Artistic Direction
The illustrations resemble hand-drawn images, utilizing irregular lines, vivid, expressive colors, and many abstract elements. We chose this approach to emphasize that we were focusing on expressions inspired by human spontaneity rather than computer-generated graphics.
Colours and Emotions
The colors are vivid and expressive, referring to the emotions of a given character. Scenery to signify positive emotions and a feeling of safety were emphasized using warm, welcoming colors. Hostile situations to invoke fear and uncertainty used dark, ominous colors.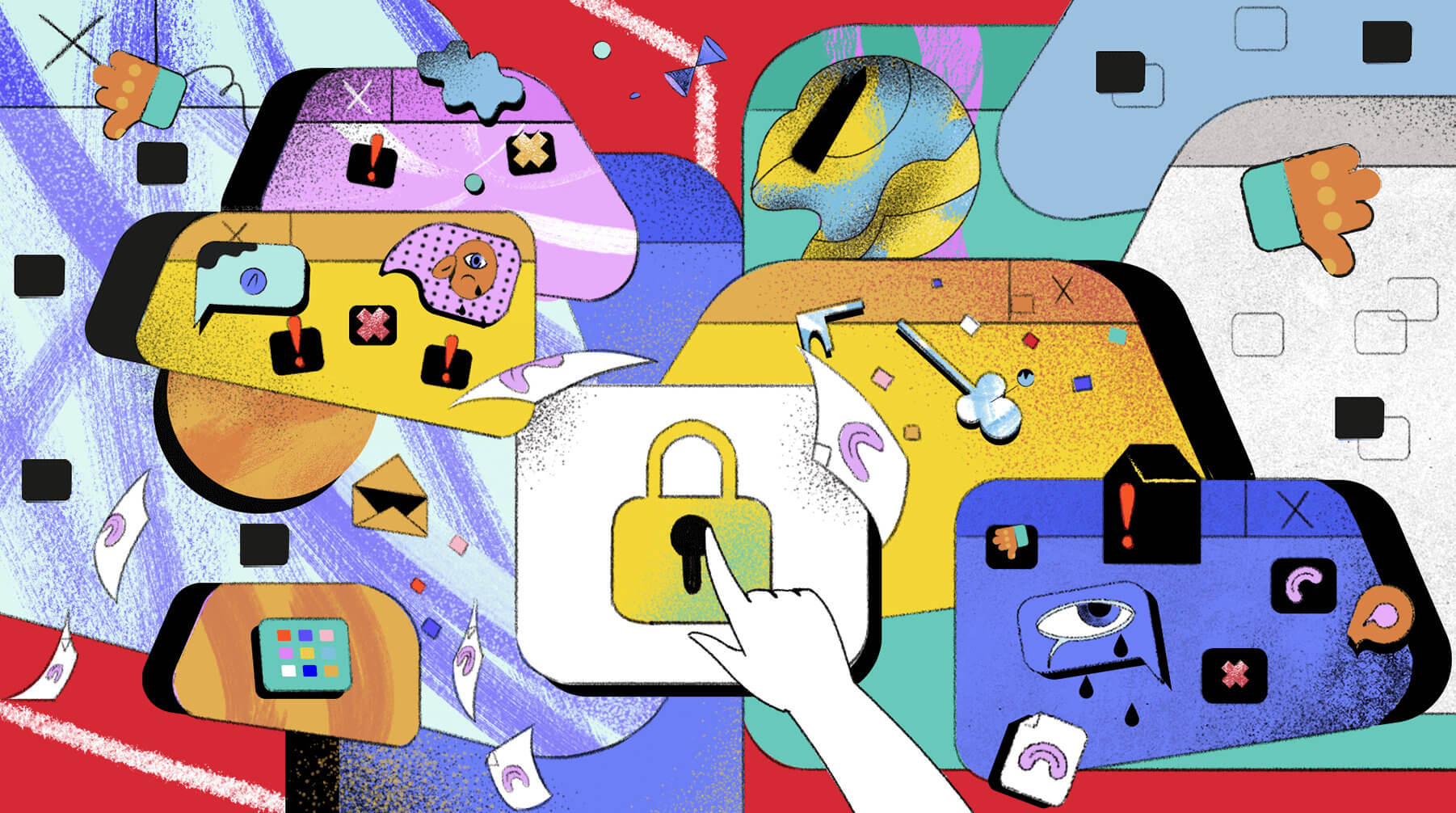 Results
The series of animations we produced allowed our client to deliver crucial information about the GCS initiatives to potential partners and supporters, through a human-centered and relatable approach.
The engaging and interactive dialogue of the animated characters and unusual, abstract forms helped to explain all the topics in an intelligible way, whilst informing the viewers about the positive impact of the projects being presented.
See more alike projects
1,5 mln views – Honda Civic 50th Anniversary
Sales increased by 20% thanks to this explainer video
Motion design
Character design
Explainer
GQueues tool
Motion design
Character design
Our animation injected creativity into the pharmaceutical industry
Motion design
Character design
Explainer
Social campaign
Combining Powerful Visuals with Concise Information
The message against ageism reached millions
Motion design
Social campaign
Our Warming Winter Animation was a Christmas Sell Out
LittleFund
Motion design
Character design
Explainer